Greetings, Division of Finance and Administration colleagues,
There's fog on our commutes, students back on campus for spring semester, and a new Super Bowl champion (details below)! Welcome to February. I have a few things to share:
What a Kick-off! Thanks so much for the wonderful turnouts at the 2020 Kick-off Breakfasts held at the ECEC, Pavilion and the DCC. It was a terrific opportunity to enjoy great food amid the camaraderie that makes the division so special. I was proud to acknowledge the accomplishments of so many hard-working individuals and teams (details here). Let's do it again next year!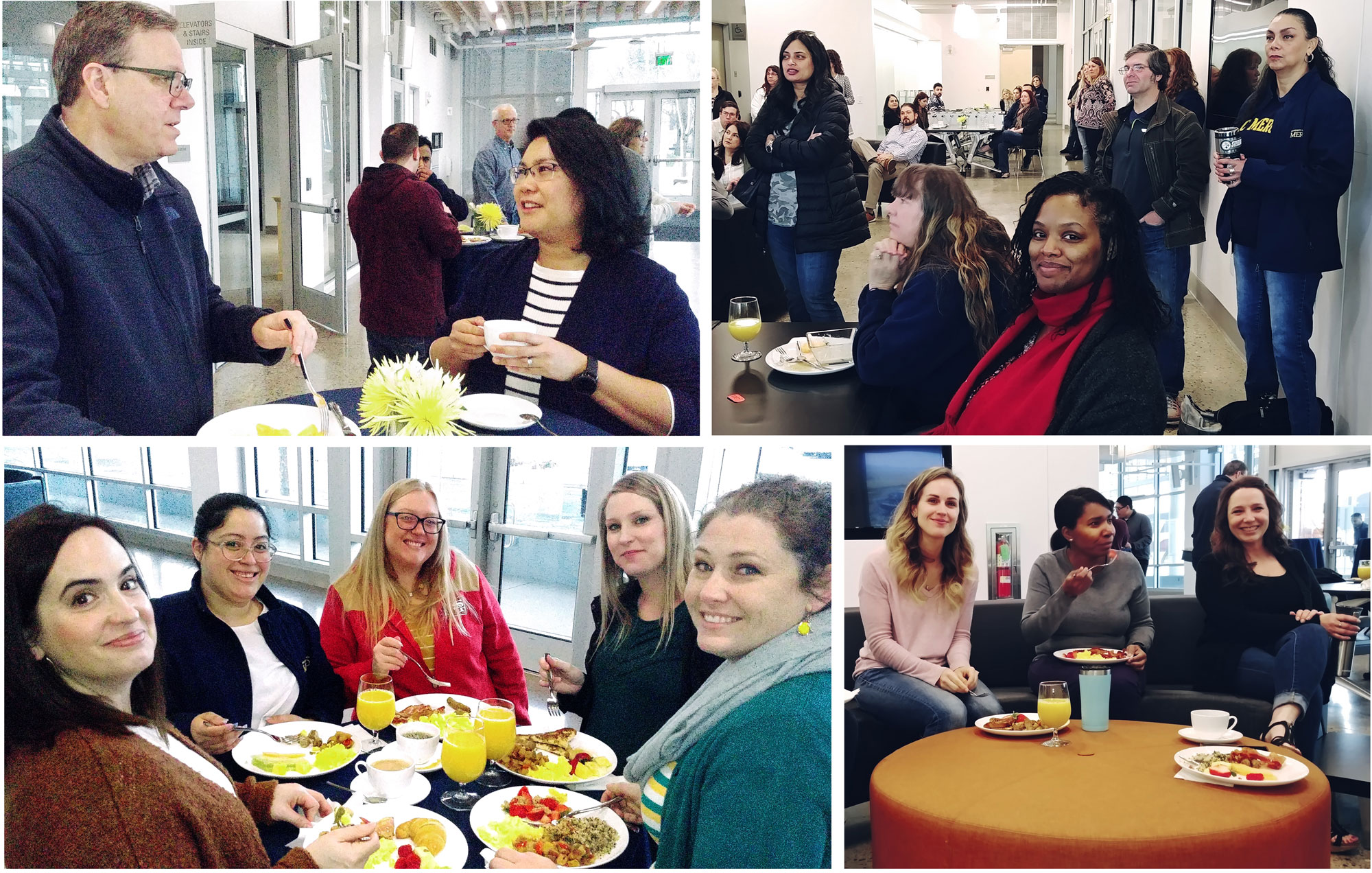 Division staffing updates:  As the Alpha Financials project ramps up for launch in 2020, the division will welcome over 25 new staff members whose roles will support the transformative financial system. Several positions will be internal recruitment and posted at jobs.ucmerced.edu and we encourage interested applicants to apply.  Unless otherwise noted, there is a one-week posting period for internal recruitments, so check the recruitment site frequently. Currently posted positions for internal and external recruitment include:  eCommerce Manager, eCommerce Analyst, Financial Systems Support Analyst, Financial Systems Support Manager, Senior Financial Systems Support Analyst, Financial Systems Support Team Lead, Accounts Payable Specialist, General Accountant, and Manager of Project Portfolio Financial Management (two-week posting).
DCC workstation updates: The division is working with Space Planning to maximize DCC workstation assignments for DFA departments housed in the building. As we welcome new staff, workstation shifts and movements will continue through Spring semester and into the summer. We thank you in advance for your flexibility and understanding as our division continues to grow.
Welcome new staff: We had a number of staff members join our division in January. Please welcome them:
Jacob Baer, Auxiliary Enterprise and Fiscal Innovation
Adrein Gonzales, Auxiliary Enterprise and Fiscal Innovation
Michael Bongiovanni, Auxiliary Enterprise and Fiscal Innovation
Garren Dansby-Pitts, Auxiliary Enterprise and Fiscal Innovation
Lucas Wiesner, Human Resources
Greg Sweet, Business and Financial Services
Ramon Moradi, Procurement
Priya Lakireddy, Procurement
Super Game, Super Win! Before the NFL season began, the Administrative Coordination Team asked DCC-based football fans to pledge their allegiance by signing their name next to a team logo. Fans of the Super Bowl-winning squad would be treated to a post-season lunch. Well, after Sunday's game in Miami, it's time to congratulate Sarah Schrole, Gifts and Records Coordinator for Development and Alumni Relations, and the one and only Kansas City Chiefs contestant! And here's another cheer for the 20 who pledged their fandom to the San Francisco 49ers. What a game!
DFA Highlights from Winter Inside UC Merced
DFA Question of the Month: Thanks to those who responded to last month's question: If you were given 15 minutes of fame, how would you use it? Here's what we learned:
Paula Diaz (Administrative Assistant, Residence Education): I would use my 15 minutes of fame similarly to how Patricia Arquette and Joaquin Phoenix used their time during the Golden Globe Awards. I would talk about the importance of humanity, voting and planet preservation and I would do so in a Tom Hanks fashion.
This month's question:
What was your first job?
Submit your response by Friday, Feb. 28. Selected responses will be published in the next DFA Monthly Newsletter. Looking forward to discovering more about our talented team members!
Do you have questions? Feedback you want to share? I encourage everyone to reach out via our Comment Box or by emailing us at dofa@ucmerced.edu.
Sincerely,
Mike Riley
Interim Vice Chancellor and Chief Financial Officer