The Division of Finance and Administration is holding a series of workshops where users and stakeholders come together to discuss possible solutions, share tips and tricks, and set a new path forward for the university's Oracle-based financial management system.
This page will report results and actions from Oracle Reboot Camps. Attendees and other stakeholders will be notified when updates are posted.
Creating High-Value Reports
Oracle Reboot Camp 3
Oct. 13, 2002,  Lakireddy Grand Ballroom
The hands-on session built on Reboot Camp 2 with a deep dive into the processes of creating meaningful reports in Oracle.
Slide deck (PDF) | Learning materials | Questions posted during session
Generating some internal reports using resources from Oracle Reboot Camp 3.

Hands-on Computer Lab
Oracle Reboot Camp 2
July 12, 2022, California Room
Nearly 70 attendees brought their laptops for live training on how to create high-value reports.
Documents reviewed during session
Video of training during session:
Creating Reports
Oracle Reboot Camp 1
June 1, 2022, Conference Center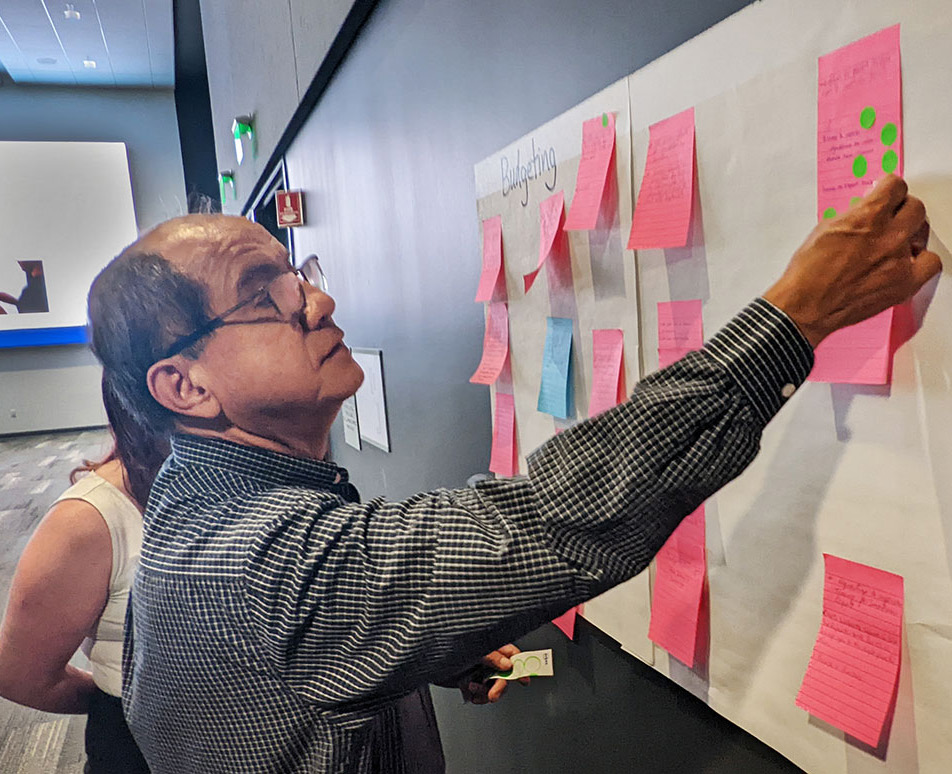 More than 50 attendees discussed ways to improve financial reports. Meeting in groups with Division of Finance and Administration partners, attendees listed numerous ideas and challenges related to financial reports in five key areas: purchasing, accounting, budgeting, project portfolio management, and travel and expenses (Concur). They then looked over the ideas and issues (recorded on sticky notes) and voted on them (green dots!)
Three subjects were especially important to attendees:
Establishment of a data warehouse.
Enhancing reports with helpful attributes such as PO numbers, Concur reference numbers and PI reference.
Training. Since this Reboot Camp, Oracle Guided Learning was launched, giving users how-to guides and tips within the system. DFA also is exploring more how-to videos along with one-on-one instruction and, of course, more Reboot Camps.
Updated Oct. 5, 2022: Status of the issues identified at Oracle Reboot Camp #1 (Excel; Single Sign-On required)