A Message from interim Vice Chancellor and Chief Financial Officer Kurt Schnier:
DFA Colleagues,
Over this past Commencement weekend, we celebrated three years of our students' achievements. It was amazing to witness. The joy and pride shared by students and their families was electric and invigorating.
For me, graduation is the university's most important event of the year (a colleague referred to it as our Super Bowl, and he's not wrong). It encapsulates why we work so hard every day to support this campus – it is for the students we serve and support as they grow in their personal and professional journeys.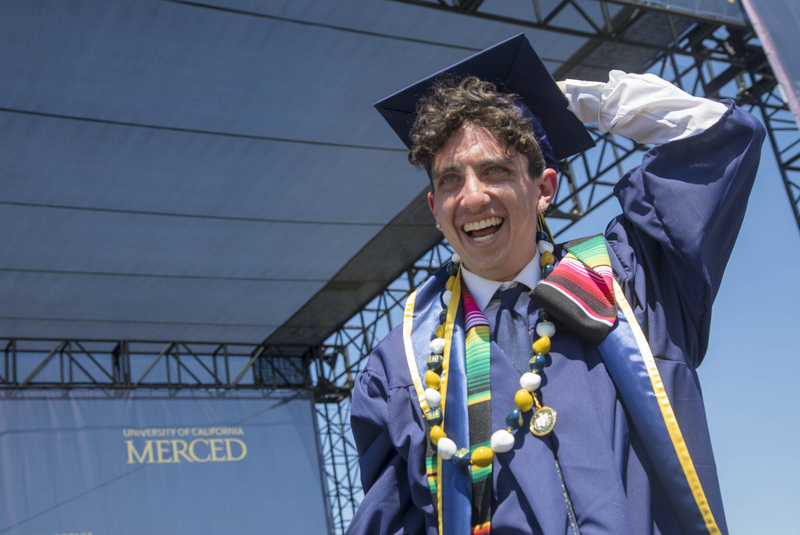 The weekend also was a positive milestone in our journey through the pandemic. It was wonderful to feel the potential and possibilities in every graduate who crossed the stage, including those from the Classes of 2020 and 2021 who returned for a special ceremony Friday night.
I encourage you all to take a deep breath, reflect and celebrate how we have persevered through the past two years.
My deepest thanks to the many Division colleagues many who worked and volunteered with various Commencement activities. I saw a number of you over the weekend, including a few of you all three days.
I would like to give a special thank you to a few groups that significantly supported the weekend activities. Our TAPS team was there every day, hours before each event and hours after, ensuring Commencement went safely and smoothly (on top of residence hall move-out). Our Procurement team rallied quickly to arrange food trucks to be on-site, and worked last-minute to ensure we had enough bottled water to keep everyone hydrated during the hot weekend – and it was hot. The University Store stayed open to offer graduation-related items for families and friends. Hospitality Services provided logistics support. And I also must acknowledge our FSS and FITS teams, who worked over the weekend to ensure the Oracle financial system was up and running when we returned to work today. Thank you, everyone, for all your efforts.
As today kicks off Staff Appreciation Week , my thanks to everyone for your individual and collective support of UC Merced. You have done amazing work and bravely faced challenges our campus have never seen before. You have done inspiring work, ranging from our accounting team working on grant and contract support to our ECEC staff providing a nurturing environment for our future scholars.
I look forward to seeing you at the various SAW events lined up this week (I'm leading a half-hour campus walk starting at 9 a.m. Wednesday at the Welcome Center; sign up here ). I hope to see you Friday morning at the Conference Center as we recognize 26 DFA colleagues celebrating service milestones. The event starts at 10 a.m.
Again, thank you for everything!
Sincerely,
Kurt Schnier