Welcome to UC Merced Division of Finance and Administration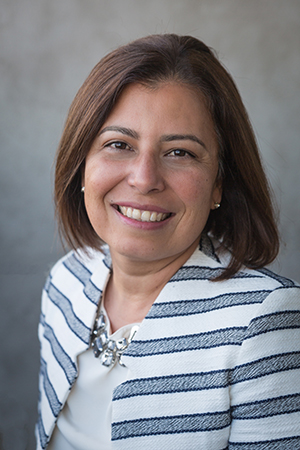 Veronica Mendez
Vice Chancellor and Chief Financial Officer
University of California, Merced
Veronica Mendez serves as Vice Chancellor - Chief Financial Officer at the University of California, Merced.  Since joining UC Merced in 2014 as Assistant Vice Chancellor of Planning and Budget, Ms. Mendez has held several senior leadership roles, including as interim Vice Chancellor for Planning and Budget and was promoted into her current role in March 2018.   
As the university's chief financial and administrative officer, Ms. Mendez provides leadership for business, finance, human resources, institutional research, and strategic and business intelligence initiatives. She also provides senior leadership to administrative and auxiliaries services, including the Early Childhood Education Center, transportation and parking, housing and dining, and campus stores. She is responsible for implementation of the campus's long-term financial model, which she developed while serving as assistant vice chancellor, and will strategically guide UC Merced in its financial planning and capital facility lifecycle assessments as it grows to 10,000 students by 2020 and beyond.
Working closely with Chancellor Dorothy Leland and her executive leadership team, Ms. Mendez has made significant contributions to the success and momentum of the international award-winning Merced 2020 Project, a $1.3 billion project that will add 1.2 million gross square feet to the campus footprint in less than four years. She led the development of the comprehensive financial plan and organizational structure that forms the foundational basis for the project, which is North America's largest social infrastructure public-private initiative and the first of its kind in the United States.  
As the fastest growing public research university in the nation, Ms. Mendez will lead the University of California's youngest campus through its next phase of financial maturity, ensuring stability through a period of unprecedented growth.  
Prior to serving the University of California, Ms. Mendez spent more than 12 years at the University of Texas, Brownsville.  In her various senior management positions there, she focused on finance, budget development, facilities, capital planning and project management.  
Ms. Mendez has participated on several boards, including as Chair of 2020 Project Governance Board, Member of the President Napolitano Executive Budget Committee, Member of System-wide supply Chain Advisory Group, and Former President of the Texas Colleges and University Facilities Association. She was also recognized as one of Texas's Outstanding Women in Government in 2010. 
Ms. Mendez earned her Bachelor of Applied Arts and Sciences - Management from the University of Texas at Brownsville and Texas Southmost College, and her Master of Business Administration from the University of Texas at Brownsville. 
Contact information:
Carla Silveira
Administrative Assistant 
csilveira2@ucmerced.edu   Phone: 209-228-3418